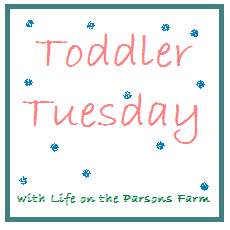 I can't believe that my baby is 2 years old already! I was just looking back at pictures as I was making her 2nd year yearbook and it feels like just yesterday she was learning to crawl and walk! Now she is running everywhere and climbing on everything!
Here is the last installment of my baby favorites for my sweet girl.
21-24 month Favorites
by
lifeonthefarm
on
Polyvore
It really is incredible how much our babes change over the course of a year or two and seeing little Miss EF's personality grow is just the best!
If you check out my other
favorites lists
you will see that several of these items have overlapped throughout the past two years. But these are items that we use on the daily so I just had to include them.
It finally came time for us to search for a new type of sippy cup since Ellie chewed the spout on the last ones causing them to leak all over. I would like to say that we did a lot of research but we didn't. We bought one at a store and almost immediately Ellie stuck her tiny little finger in the hole which caused it to leak all over - so we returned them and
these
were the next ones we bought! Not only have we been leak free but they are insulated to help keep her milk cooler for longer.
These
have been the only pacifier that Ellie would accept since day one and we really only allow them for bedtime and naptime...although I would be lying if I didn't admit to using them in the car occasionally or when she is feeling really sick (like last week). She knows where they are kept in the diaper bag and will try to "sneak" it out while we are working - which results in me putting it up on the counter.
Since Ellie and I work outside of the home (as a Nanny and "assistant") I try to bring some of the comforts of home with us to help ease the transition a little bit. These (
similar
) blankets have been so great since they are lightweight and don't take up too much room, and of course she loves to carry her
bunny
or
goat
around with her and its just the cutest!
On our trip to
Disneyland
we fell in love with our giant
stroller
all over again and have used it a bunch of times going on family walks since. While this thing is a beast it really is a fantastic item. There is lots of room for Ellie to sit (and play) in the seat and the amount of storage available is so great, it can be found at the front and back of the stroller. There are also several cup holders that are accessible to baby as well as mama and the snack bar is removable for the babe for when they get older (or you want to sit in it while watching a parade...)
I have to sing praises for this
necklace
once again. I really truly believe that it has helped Ellie to have such a mellow personality and a tough skin! I believe that it does have pain relieving properties.
We got this
table set
for Christmas from my in-laws and we use it practically everyday. Ellie loves to sit at it and we actually eat dinner here on most nights...it is quite the sight to see Thomas sitting at this table but it is probably our most used item!
This
train set has been used so much and Ellie loves the "Toot Toot". She has spent many hours playing with this set and is learning how to put the pieces together - although she would much rather have us
help
do it. I love that she is into all sorts of toys and really who can argue with a trip to IKEA?? Not to mention my dad is a huge train fanatic, he has been building a giant train table with mountains, towns, and landscaping galore for the past 15 years, so he too is very happy with Ellie's train addiction!
Moccasins have got to be the best footwear ever. They are totally cute and super functional. They really are the best first shoe for baby for a number of reasons. First because of the elastic ankle they are very hard (near impossible) for baby to get off themselves. Second due to their soft, malleable sole they mimic bare feet which is the best way for baby to learn to balance but give the protection we prefer when outside or in public. Thirdly they are extremely durable, I thought that since they had a leather sole that Ellie would wear them out in a matter of days but she has been wearing them for over a year now and all you can see is the adorable footprint on the underside. There are so many different shops out there that make these shoes and the prices are across the board. We have quite the collection from several shops and they are all of superb quality. I don't think that I would be able to tell you which company made which if I didn't know where I got each color!! Although we do have another trip to Disneyland planned for later this Fall and I am goo-goo over
these ones
oh and
these ones
too!
What are some of your favorite toddler items? I would love to know!
♥ Ashley
linking up
here