I can't believe that it is already Friday!! This week has flown by!
O N E
Girlfriend's birthday party is TOMORROW! I am so excited and can't believe that we are finally here! We have done a considerable amount of party prep this past week and I am so looking forward to seeing how it all comes together. (have no fear DIYs are on the way!)
I want to thank many of the bloggers who have gone before me for their great inspirations for how to throw a party!
T W O
Today is the LAST day to
enter to win
an adorable pair of Freshly Picked Moccs. I have so many great things to say about these shoes but they can pretty much speak for themselves!!
T H R E E
Speaking of gifts for Ellie's birthday. Tessa from Sweet T Baby Boutique is still giving Life on the Parsons Farm readers 15% off their orders through the end of June. All you have to do is use the code ELLIEISONE at checkout! Thank you Tessa! She really is one of the sweetest shop owners I have come across and I just adore her! Go give her some love!
F O U R
Ellie Faith is officially a Toddler! I am so excited for what this new stage will bring. But with that in mind, and being a first time parent I thought it would be great to get some insights on what Life with a Toddler is like. You know things to look forward to, things to not look forward to, and other bits of advice for navigating this fun but I'm sure also challenging time of life for our littles. So I have decided to host a "Toddler Tuesday" series here on the blog. Where I have some great bloggers scheduled to guest post their advice and experiences with our little gems to help me and other mom's. So stay tuned - it kicks off next week so be sure to come back!!
(if you are interested in guest blogging on this series please feel free to email me or comment below and I will get you on the calendar!)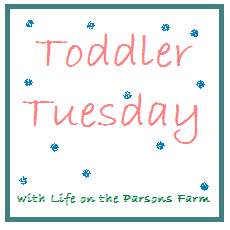 F I V E
Last Saturday we had a slight change of plans so I grabbed my big girl camera and took some photos of Ellie. I had so much fun doing it and was able to get the photos/poses that I had envisioned. I have learned that I am a little OCD when it comes to my high expectations of photos so sometimes its just easier to take them myself. I also learned that I have been spending
WAY TOO MUCH
money on getting my photos developed at Walgreens and have now learned that they are much cheaper at Costco. In addition to that Costco also has the luster finish as an option for all of their photos (no extra charge) and are available for their 1-hour photo. That is like a TRIPLE win in my book! Speaking of good deals on photos, Walmart charges $0.25 per IG photo if you do a 1-hour photo, if you want to wait for them to ship it to you, you only get charged $0.19 each!! Way better deal than the $12 for 24 photos from Printstagram if you ask me! You are welcome!
You have been Five'd
♥ Ashley