Haven't you always wanted to come up with a great and easy way to help your kiddo dump their candy after Halloween? Well
The Sugar Goblin
has you covered and it's the cutest little tradition too!
We haven't really been that big on Halloween stuff with Ellie. I mean we've dressed her up in costumes but just stayed home the past couple of years. I haven't gone trick or treating yet because really, what are we going to do with all the candy she will collect? However, I don't want Ellie to miss out on these childhood memories so we are going to go out Trick or Treating this year and I have found the best thing to help all of us mom's out with all the candy - and no it's not
Jimmy Fallon's Halloween Prank
, although that is pretty funny. I have something even better. I first learned about it on
IG
and was instantly hooked and just knew that Ellie and I needed to have it in our lives.
Y'all I just have to share it with you! And you will thank me later when your kiddos come home from the dentist cavity free ;) Not only that but it's the best new Halloween Tradition out there.
Oh my word this is the cutest thing and perfect for Halloween. The Sugar Goblin is a story about a sweet little goblin and his village running out of candy because of greedy children and how two kids save his village!! The story is really sweet and Ellie just loves her little "gobbin".
We got our Sugar Goblin book and plush in the mail and Ellie was so excited to open it up. First up the incredible packaging and box it comes in.
The Tradition: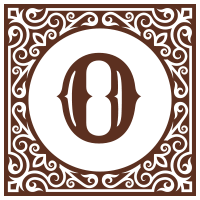 nce upon a time, the Sugar Goblins came to town every Halloween. The children loved to share their treats knowing that they were helping the Sugar Goblins. But as time passed, the children began to keep the candy and the goblins eventually stopped coming. Now the goblins' candy pantry is empty. It's time to bring back the tradition. Help the goblins, share your trick or treats, and invite a new friend to your home this, and every, Halloween.
I mean seriously...how cute is he and the illustrations are so great in this story as well.
The story is so cute and it has quickly become one of her favorite books to read. Ellie has been asking "where my gobbin go?" when she wakes up and I think she is really going to enjoy this new tradition.
I love reading with my girl and this book keeps her attention the whole time. She loves to look at the pictures and really enjoys getting to have the cute matching toy.
The Sugar Goblin
is the greatest way to help you limit the Halloween treats your littles collect on Halloween Night and a fun new tradition too!
♥ Ashley
*I received The Sugar Goblin book and plush toy for review but all opinions are my own*