I cannot believe that we are already to Friday again! I swear that it was just Friday a couple days ago. Don't get me wrong I am so looking forward to the 3 day weekend ahead!
Messy Hair don't care!!
O N E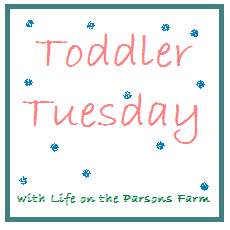 First of all I wanted to thank everyone for all the kind words and support from my
last post
. It really was one of the first times I have really put myself out there and I am just so grateful for all the positive vibes you sent my way!! It truly was a great encouragement!!
T W O
I am painting this weekend!! Our Master Bath is in need of a major makeover - but one that doesn't break the bank! Originally I was just planning on painting the cabinets and trim but the more I thought about it - if I'm already painting I might as well do the walls too. I am hoping for our bathroom to have a nice clean and fresh look so I am going Shades of Gray! Why is gray the hardest colors to pick out (aside from white)? After lots of research, paint swatches, and deliberation I finally chose two shades of gray. Hopefully I can really get my rear in gear and get all the painting done!! Then we just have to pick our flooring and accessories.
Ellie Gray - Sherwin Williams (cabinets)
Light French Gray - Sherwin Williams (walls)
T H R E E
Last week I shared a photo of a cake that is serving as inspiration for "Ellie's Enchanted Birthday" in May. I have been perusing Pinterest like its my job. You can see all of her party inspiration on the board I made
here
. Of course I probably won't execute it as well as most of these pictures but I am so excited for it. I know that I have quite a few things from her 1st birthday that I can re-use and know that I will be able to use these decorations again someday!
F O U R
As I mentioned above we have a 3 day weekend ahead all because of
Martin Luther King Jr
. He was the chief spokesman for the nonviolent activism for Civil Rights protesting racism in state and federal law. I am so inspired by his leadership and incredibly grateful for his success. While the world (and our country) may not be perfect, he definitely helped us take a step in the right direction and I am so glad that I do not live in the Pre-Civil Rights era.
F I V E
Valentines Day is coming up. So I will leave you with a few of these:
♥ Ashley
click
here
to see where I am linking up today!