I have always enjoyed the housewares at Anthropologie (I always BEELINE for the SALE section) I know that their clothes are well made and I liked the look of them. But it is SO overwhelming looking at their clothes in the store...I never know where to start and I feel like each item I pick up is totally overpriced (by my "Marshall's" standards - since most of my clothes are from there) at more than $79. After reading through some blogs lately I have been inspired to take a second look and I am finding that online shopping is much easier! Now I have an "Online Shopping Cart" that I can take into the stores and then into the fitting room. With my short curvy frame some of the clothes that I have tried on in years past just don't fit right but if ONE of these clothing items works I think I will be a Happy Girl.
These would be some great additions to my wardrobe if I was going to get a non-teaching job. Learn about why I am on the
Job Hunt Here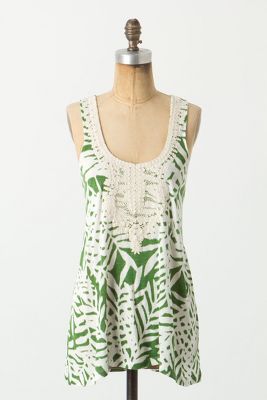 $68.00
Not too sure how I will like the fit around my hips but I love the yellow detailing.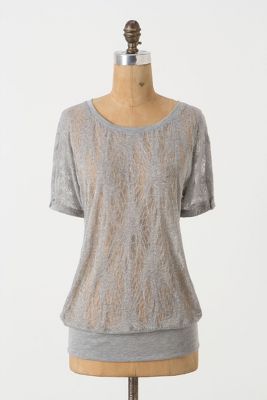 Pointelle Lace Tee
$58.00

The colour is perfect and I like the sheerness of the top. Perfect for pairing with a bikini this summer!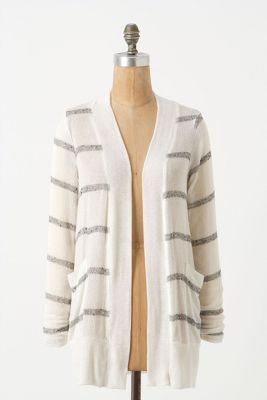 Slouchy Bands Sweater
$88.00

My usual grey strips...but this has a bonus -- POCKIES!!! do you see them?
Tousled Pintuck Tank
$58.00

I really like the texture of this tank. Would look great with the cardi above!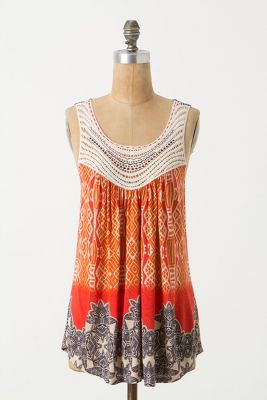 Urubamba Tank
$78.00

I am really drawn to this Urubamba Tank because it is a FAR cry from the usual
white/grey/neutral colours I am drawn to.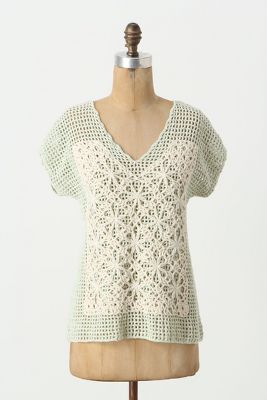 Paned Hellebore Sweater
$98.00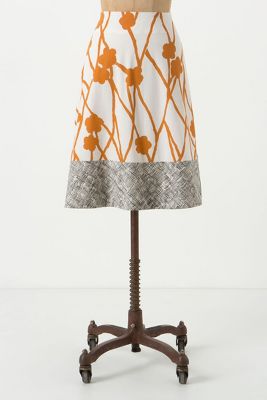 Ochre Vines Skirt
$88.00

Love this skirt...not sure what to wear on top but I love the colours and the grey band at the hemline!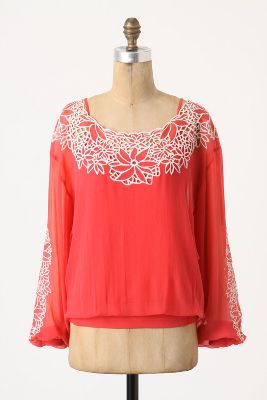 Vallota Peasant Blouse
$79.95 was $148.00

This reminds me of my mom...just in my loose fitting and flowing style.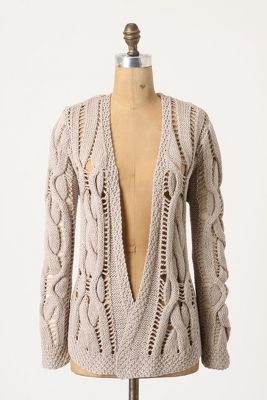 Openwork Cables Cardigan
$49.95 was $188.00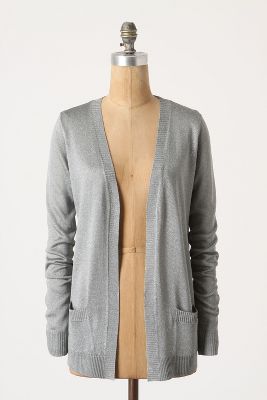 Greening Cardigan
$49.95 was $188.00

POCKIES!!! enough said.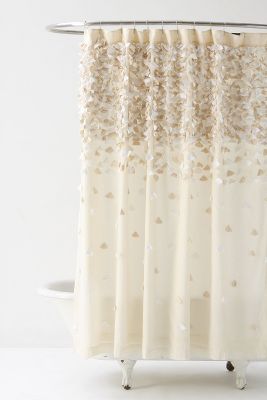 Tender Falls Shower Curtain
$39.95 was $118.00

If I was going to redo our guest bathroom - which I am seriously contemplating after seeing this curtain - it is a sure winner!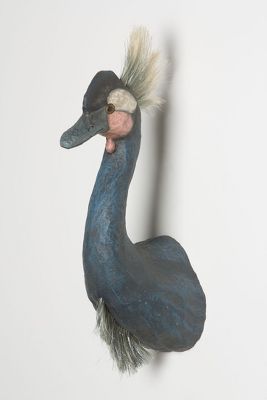 Crested Crane Bust
$198.00

So interesting... I have NO place for this in my house but can you picture this in yours?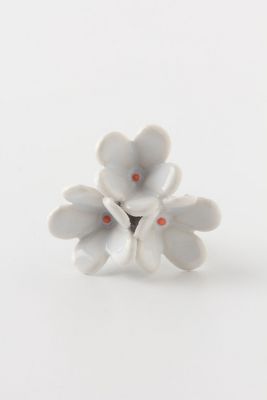 Floral Burst Knob, Forget-Me-Not
Cute little knobs to change out on a piece of furniture!
So there you have it my darling readers. The second installment of "Online Shopping Cart". What are your thoughts? Anything you are swooning over at Anthro?