It's Monday!!! The best thing about this Monday is that we only have about two weeks of school left and they we are on SUMMER BREAK!! I cannot even tell you how excited I am about this summer. Especially now that Ellie is a toddler and we can go and do so much more this year than last!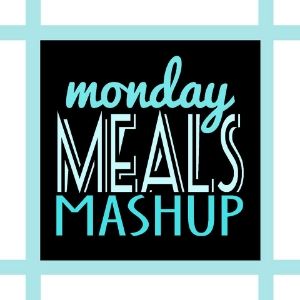 If you have been reading for a while you know that we had Ellie's First Birthday party this past weekend and we had a total blast! I am planning on a full post about the party soon.
We didn't have a chance to really sit down and plan our menu this week but we do have a few things that are calling our names! We have left over salmon so we are going to BBQ that and then I really need some Mac'n'Cheese in my life.
I also wanted to share some of the food we served at the party!
Fruit Salad: Watermelon, Cantaloupe, Honeydew, and Strawberries
Veggie Tray
Salmon Bites (recipe below)
Pasta Salad and Butterhorns
Pigs in a Blanket
The fact that nearly all of the food served at Ellie's party was a recipe of my Momala's was purely accidental and a huge blessing. My mom was the ultimate entertainer and the most awesome cook ever. I am so happy that she was able to "make an appearance" at Ellie's party through the food. Not only that but each of her recipe's I made for the party are simple and only have about 3 ingredients each!
Salmon Bites
Ingredients:
1 salmon fillet
Mayonaise
Soy Sauce
Lemon (fresh)
Directions:
1. on a baking sheet place foil muffin tins to fit cover the sheet and then spray with cooking spray
2. cut up salmon into 1 inch squares and place into the foil muffin tins
3. mix up mayonaise and soy sauce until it is a light brown color
4. cut lemon in half and squeeze the juice over each of the salmon pieces and then top the salmon with the mayo/soy sauce mixture.
5. place baking sheet with salmon bites into a COLD oven near the top. Turn the oven onto Broil and cook about 7 minutes or until the sauce mixture bubbles and gets "charred".
6. Remove from oven and let cool 3 minutes then transfer to serving dish (in muffin tins) and enjoy!!
Remember to check out my awesome
Co-Host Susie
and see what she is cooking!
please linkup below!
♥ Ashley
remember that tomorrow is the Kickoff to Toddler Tuesday's so be sure to come back and check it out!