Y'all I am so excited for week 2 of Toddler Tuesday. I have Jenny from the Chronicles of We posting today about her adorable little girl Callie. I have been following Jenny for quite some time and she is one of the nicest and most inspirational ladies I know! She is always so kind and takes the cutest pictures of her little girl. Also her family recently purchased a plot of land and will be building a new house on it - I can't wait to follow along on her blog with this adventure!!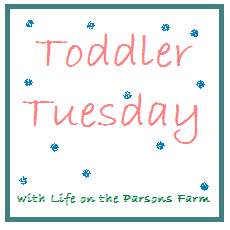 Hello Life on the Farm Fans! Hi I'm Jenny! I blog over at
The Chronicles of We
. I blog mostly about my two year old daughter, Callie. I was so honored when Ashley asked me to be a part of these new series. Toddlers really are their own special group and I just love this age! Seriously even with the tantrums, and believe me we have
plenty
, I have loved mom life after age one far more than I could have imagined! It just keeps getting better for us!
While there are so many fun things to talk about I wanted to talk about the ways we integrate learning into our everyday life. While babies grow and change a lot in that first year I think toddlers learn so much faster in year two! It's amazing the rate they pick up new skills and words and it's so fun to help them! I'm not an expert, I'm not a former teacher, I'm just a mom trying to help my child grow the best way I can. These are simply some ways learning has worked for us. You may have already tried and/or use these ideas but I hope you find something new to try out!
Counting - In Colorado we had a two story home so we counted stairs everyday multiple times a day. Here in Michigan we play in the basement playroom a lot so we count stairs here too. It's a fun way to encourage counting and also large motor skills (getting up/down the stairs) and make use of something you have to do anyway. We also count things like body parts, pieces of fruit on her plate, bubbles, etc. It's also a great distraction in the car especially if you've got a tot like me that really doesn't like the car much!
Bath time fun - If you your kiddo likes baths (with Callie I never know) this is a great place for learning. We love to use foam letters and numbers that stick to the tub. We use them for counting, colors, matching, identifying the letters and numbers and word fun. We've also done a lot with bath crayons and paints for shapes and colors.
Crafting - Callie really likes to craft. A lot of time I just let her do her thing. But I frequently turn it into a learning moment (or at least part of it). I paint letters on her paper and we name them. We draw shapes together. Sometimes she's learning how to draw the shape other's its identifying the shape. We learn how to draw straight lines together. We've also started a little with textured such as talking about how the paint is wet or the bead is round or the puffy ball is soft. I love that there's endless learning with crafting and it doesn't really take a lot of planning ahead!
Requests - We do a lot of talking learning when Callie request things. I would repeat back what she asked for and ask her to say please. If she asks for milk I ask what color is her milk cup. If she's really upset and just screaming we regularly tell her to "Calm down and use your words to tell us what's wrong." That almost always gets us what's wrong even if she doesn't calm down! When she asks for a "treat" (which pretty much means M&Ms) we count them and name the colors before she can eat them (most of the time sometimes you just need to make a toddler happy!).
Books - I can't talk about learning and not talk about books. Callie loves books! She regularly goes to her room and grabs books and just flip the pages on her own! Of course I read to her as well. There's lots of learning to be found in the books. I often make up the stories on the pages to keep things changing or to shorten a long book when I can see her patience fading. Callie loves to name the colors and animals on pages, we count, we find shapes, etc. Books provide so many fun ways to learn besides just the story they have!

Car ride distractions - When Callie first started to really talk my favorite car distraction was to name all the words she knew. "Callie can you say cow?" She'd repeat it back to me. "Callie what sound does a sheep make" "baa." We're in the car a fair amount running errands, gym, activities so I found this a great way to integrate learning with time that would otherwise be lost. This works well for us because Callie isn't the biggest fan of car rides and has never been one to nap in the car.

Outside - now that it's warm again we're spending lots and lots of time outside! There's so much we can do outside for learning. We name different types of birds, count cars driving by, we find flowers and talk about how they smell, we sit in the grass and talk about how the grass feels. We've also started to talk about the wind and feeling hot or cold (which is really hard to explain things you can't see if you haven't tried yet!). We don't have a fence so we're also working on learning boundaries and what it means to "stop." I also have just started to integrate some directional learning (up, down, left, right) to point out fun things.
There really are endless ways to integrate learning into everyday life. These are some of our favorites and we do them almost daily! What are you favorite ways to integrate learning into everyday toddler life?
Thanks again for having me on your blog today Ashley!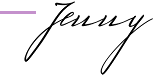 Isn't she just totally RAD? hop on over to her blog and give her some Love!!
♥ Ashley
If you are interested in guest posting for this series just shoot me an email and I will get you scheduled!