It's been pretty busy over here on the farm lately and as you can tell my posting has been lacking. Many apologies, I've just been being present in our life!!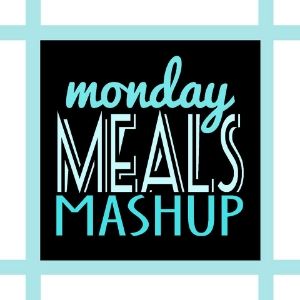 It's been a long time since I've done a Monday Meals Mashup post and I thought I would try to get into them again. I originally started them about abtear ago since I was newly starting out on a meal planning venture. Thankfully we have continued our meal planning for about 14 months and it has made life so much easier.
Here's what's cooking on the farm this week:
I have a lot of cookbooks and always seem to go on my memory recipes rather than trying something new. Not this week!!
Monday: I'm making meatloaf from the Bride & Groom First and Forever Cookbook. We had everything here except for the sausage so it was an easy pick. Andplusalso I have been craving a meatloaf sandwich for months.
Tuesday: nothing too fancy just some quick and easy pasta. I did pick up some meatballs in the frozen aisle at the grocery store and I think they'll make for a nice change.
Wednesday: I get a random day off so I am going for it with a full on meal from the Spring menu selection of my Martha Stewart's Dinner at Home cookbook. We're going with menu #3 on page 27. Roast Salmon and Potatoes with a mustard-herb butter and Haricots Verts (green beans) with Tapenade.
Thursday: since I have the day off on Wednesday I'm going to make some pizza dough. We'll have homemade pizza for dinner. That way we can put on our favorite toppings. I have a feeling Ellie is going to pack hers with sausage!!
Friday: this tends to be one of my longer days so we want to keep it simple. Just a skillet cooked steak (so easy) and some "Brown Rice" seriously the best side ever; 1 1/2 cups of white rice, 1 can of Beef Consume, 1 can of French Onion, 1/2 a stick of butter, and a pinch of salt. Put all ingredients into a buttered casserole dish and bake in a preheated oven at 425 for 45 minutes. *make sure it's covered!
Saturday: Thomas' family usually does easter on Saturday and we always have chicken and noodles with potatoes.
Sunday: I think it's just going to be the three of us this year so we are going to enjoy a nice meal at home. I'm turning it my Martha Stewart cookbook again and we're going with menu #1 on page 15. Baby Lamb Chops with Lemon Strips, Asparagus with aioli, and Quinoa and Pea Salad.
So that's our menu for the week!! Yay!
Now let's talk about our weekend!!
With the great weather we've been having all the tulips are blooming early so the Tulip Festival opened early. We got up bright and early and drove the 2 hours to the fields. It was a little windy and a bit cooler than I had planned for, but we made do. It was so fun to have Ellie with us again this year and to continue the tradition!! Surprisingly Ellie wasn't very interested in walking around she mostly wanted to be held (PTL I brought the ergo!) we had been doing a lot of talking and decided that we were going to order some more bulbs while we were there. While I have learned that daffodil and hyacinth bulbs are better investments (they naturalize without being dug up) I fell in love with some tulips so we got them and are only going to plant them in planters this year. I have also been doing a lot of reading and learning and decided to get a Mason Bee house. I want to encourage as many to come to our farm as possible.
After the tulips we headed to my favorite antiquing town, Snohomish, and went on the search for mirrors for our bathroom. No such luck but there was a lot of eye candy!! I really wanted to bring this deer home but she was way out of my price range at $74. Isn't she so cute though?
To make a long day even longer we hit up Flower World since it's only about 15 minutes from downtown Snohomish. Ellie was pretty done by the time we got there so we just made a quick whip around the nursery and went to go look at all the animals. Probably the shortest visit ever. Then we went to the Inlaws for dinner and finally back home about 12 hours later!!
Sunday we spent the morning at home doing some yard work. One of our huckleberry plants had been failing so we thought a transplant to another location might give it new life. Hopefully it does. Then I found a bunch of seeds that I scattered. Also the planter on or doorstep is totally overgrown so I thought it was time to spruce it up. I pried it out and the whole thing came out with a giant rootball. I did some dividing, transplanting, and put in the beautiful plants my MIL got me for my birthday!! I love how fresh it looks now!!
My dad is having knee surgery on Tuesday so we are watching his dog for him for about a month (or longer) so we met him for lunch in Seattle for Dim Sum and picked up his dog. I love spending time with my dad and love to watch the relationship between him and Ellie blossom. Ellie also loves his dog and she is so good with her!!
On the way home we stopped at a nursery and picked up a few plants and another Blueberry bush to put where the huckleberry plant was. Then we just did a few things around the house (and yard) and got dinner ready: easy chicken noodle soup and then watched the season finale of The Walking Dead!! No spoilers here but I HAVE TO WAIT UNTIL OCTOBER???!!
How was your weekend?
♥ Ashley