I have been wanting to write this post all month and finally found the time to get it on the blog!
I am so happy to be writing another post for Toddler Tuesday and think that today's topic is perfect for most toddler mama's.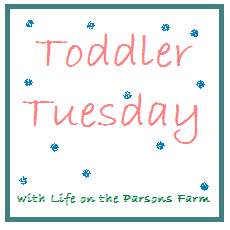 Yes I took my 20 month old to the dentist. And she actually did really good and I think enjoyed the experience overall. I don't think its too early to start good dental hygiene and as a self proclaimed addict of good teeth (its one of the first things I notice on someone) I couldn't think of a better time than 20 months and 14 teeth to start. I didn't do a whole lot of prep work for Ellie, except for teaching her to show me her teeth (with a smile) and to open her mouth. We have also been brushing her teeth (she does it by herself too) since she was about 14 months old. Other than that we just kind of winged it. Ellie had her first dental appointment on Thursday February 5, 2015.
Here we are in the waiting room. Showing off her scarf (actually its mine) and practicing opening her mouth to show her teeth.
I actually was seeing the dentist as well so I went first. She got to see me sit in the chair have have the hygienist stick her fingers in my mouth first.
Then it was Ellie's turn. She was actually quite patient with the amount of waiting time and enjoyed playing on the chair.
The sunglasses were a hit for about 1 minute and then she tried taking them off, she didn't seem to be disturbed by the bright light overhead.
Then it was time for some teeth checking. She actually got her teeth polished (okay like 2 of them) and then got the water squirter and the spit sucker. Like me she loved the spit sucker and wouldn't let it go!!
She was a pro at spitting into the sucker.
Then it was time for the dentist to come in and check out her teeth. Turns out toddlers are supposed to have gappy teeth to make sure there is room for their permanent teeth to come in and with Ellie's teeth being close together there is a very good chance she will need braces :( We also need to make sure to keep her teeth clean and start flossing soon to prevent cavities - I guess that close baby teeth are prone to cavities? who knew!
So I would say her first dental experience was a success and hopefully she will continue to love going as much as I do. I would go every week to get my teeth cleaned if I could!!
Have you taken your toddler to the dentist before? How did it go?
♥ Ashley
do you love this series as much as I do? Have a story or some advice you would like to share? I would love for you to write a guest post on this topic to share with my readers. Just leave a comment or send me an email and I will get you on the calendar!!