We have had the opportunity to take Ellie on quite a few trips in her short life. When she was just 3 days old we made the 6+ hour drive home from the
hospital
where she was born and she has continued to be a trooper. Of course not all trips are rainbows and sunshine the whole time but I think that Ellie does great for a majority of the time. Each time we travel we learn something new and I wanted to share some of our tips with ya'll.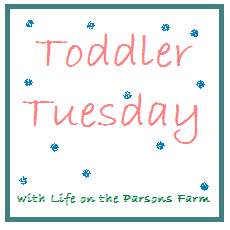 But first here are the trips we have taken so far
Road Trips:
Home from the Hospital
Whidbey Island
Airplane Trips:
I have to admit that we are incredibly blessed with a good traveler. Ellie loves the car (90% of the time) and has a pretty easy going personality.
Tip #1: stocking up
We always make sure our diaper bag is stocked with lots of diapers, wipes, changes of clothes, thermometer, hair accessories, paci's, and snacks whenever we go out. Up until she was a year old we also made sure to have bottled water, bottles, and lots of formula on hand, now that Ellie is drinking whole milk we bring a cooler with us and pack it with a few sippy cups of milk on ice.
Tip #2: distractions
We have designated toys and books that are just for the car, so they are somewhat "special" and "new" to her. In addition to these we also try to bring a few of her favorite toys of the moment (currently that is Mickey Mouse). We also sing songs and have "conversations". On the occasion that none of our tricks are working, I usually jump in the back seat with her and that seems to do the trick. She gets lonely back there.
Tip #3: comfort
When flying we try to bring as little as we can (but still end up bringing way more than we need). One of Ellie's blankets is a must and the other essential item is the Ergo carrier I have. Its great for wearing her around the airport and the best for keeping her contained while we are actually flying. I love the Ergo on the plane because I feel safe with her attached to me but I can also be hands free, Ellie is also so comfortable that she has slept during the majority of our flights. When she is awake we try to keep her distracted in the seats for as long as possible before we start walking the aisle. We bring books, coloring books and crayons, as well as quiet toys. We have also found that uploading a few episodes of Daniel Tiger onto our laptop has also been a life saver. On our last flight my MIL introduced Ellie to headphones and she was hooked! So now we don't have to worry about disturbing the other passengers on the plane with listening to DT over and over!! A stroller is another necessity, when you get tired of chasing your little one around or carrying them everywhere the stroller comes in so handy. Plus its great for pushing around your stuff too so you don't have to carry it all!
Tip #4: routine
I think that this might be the most important part of having successful travel with a toddler. As I have mentioned before its important to have a
plan
and this relates to travel as well. By having set clear expectations of behavior for your kiddo in their daily life, going on vacation shouldn't throw them through too much of a loop. Now if you let your child wail and scream in the car while going to the grocery store then I am pretty sure you can expect the same behavior on a 14 hour road trip. If your expectation is for your child to be calm and relaxed in the car (and you reinforce this behavior) then your road trip will be somewhat peaceful. Kiddo's thrive on routine and are still learning about the world around them, you can't just expect them to react to certain situations in the same way that an adult does. You have to
train
them and be
consistent
with that training. It is never too late to start either. If you have a vacation coming up, start your training and prepping now!! If its a road trip start talking about, teaching and practicing ideal car riding behavior (this can also include the airplane). I am confident that if your start practicing before the actual trip you will be more successful.
For us we have been practicing Co-sleeping from the first night with Ellie. Then we learned that my dad was taking us on a 14 day road trip through Scotland and Ireland and we wanted to make sure that Ellie was prepared for this type of adventure. We still tried to get Ellie to sleep in her crib but also allowed co-sleeping since we knew that was probably going to be our only option while at the various hotels. By having that be a norm we were all three used to the set up so sleep was actually pretty great. We also made an effort to take longer car rides so that Ellie would be used to being in the car for longer periods of time, this also allowed her to fall asleep in the car for naps (another thing we were hoping to take advantage of for our trip). We were going to do a lot of walking and sight seeing so I made sure to put Ellie in the Ergo carrier frequently so she would be used to this form of "transportation" and settle easily. By being mindful of the type of vacation we were going on we were able to prepare Ellie for what it was going to be like for the months leading up to it and we had a fabulous time!!
I do want to let you know that there have been times when Ellie's behavior has been less than desirable, like on our road trip to Whidbey Island (which I still need to blog about). Girlfriend was awake in the car the whole ride up there and was not a fan of the car for a majority of the ride despite pulling all the tricks out of our sleeves. Our saving grace was the Ferry ride where she got to get out and walk around the boat for a little bit. Our lesson we learned is that if you don't have to be on a time schedule, then if all else fails get off the road and let them run (in a safe place, of course!). Thankfully on our trip home she slept the whole way back - beautiful silence with the occasional snore is so wonderful!
So there you have it! Some of my tips for traveling with a toddler!
♥ Ashley