I just love this series and I am so happy to have all of these awesome bloggers willing to share tidbits with us and their lives with their sweet littles.
Have you seen the pictures of Waverly Maye? Or read the stories about this strawberry blonde beauty? If not you better head on over to Ashley's blog Words About Waverly stat (well after you read her post here) One of the things I love about Ashley is how she is so open and real about life with Waverly. Also she and I are both teacher's so we get to have snippets of what it is like to be a SAHM during our school breaks. Don't think that teaching life is easy - we work hard for our breaks. Ashley has one of the coolest jobs I know. She teaches fashion marketing and let me tell you, she knows her stuff. I can tell because I am always drooling over every outfit she puts Waverly Maye in. I hope you enjoy Ashley as much as I do. She is a keeper!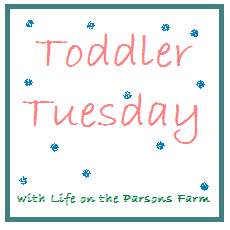 Hi everyone, I am Ashley from
Words About Waverly
. I am a Fashion Marketing Teacher who loves fashion, design, & any kind of celebration! My husband & I live in Virginia Beach, VA, the same place we met fifteen years ago in Math class. We have a 23-month old daughter, Waverly Maye, who is the absolute light & center of our lives.
I've been following Ashley's blog for a while now, she & Ellie are just the cutest! I am so excited to be a part of this series, I love connecting with other bloggers & most of all, relating to other moms going through similar situations. Being a mom to a toddler is so much fun (I seriously think each month gets better, can it stay that way forever?!), yet also, it can be challenging and exhausting. Over the past year, I have pretty much learned something new every single day. As my daughter has grown, so have I, and being a mom has definitely been the biggest (& best) learning experience I have ever had. I look forward to reading more posts from this seriesand finding some great tips from all of you.
For my post, I decided to keep it fun and focus on toddler fashion!! Without a doubt, dressing a little one is the best, I never thought I could like fashion more and then, I had Waverly and it's double the excitement. :) From the time she was a newborn, we really have had fun with it. I've always had a love/hate relationship with packing away clothes every couple of months (it's a little emotional, right?!), but really, as she has gotten older the clothes just keep getting better. Another plus, she fits in them for longer, something I definitely enjoy. :)
My motto when dressing Waverly is typically to go for "mini" versions of something I would wear myself. Over the months, I have definitely learned to buy big, we sometimes go for shirts in bigger sizes and just wear them as dresses for now. We roll up sleeves & pants, it's totally worth it to get more wear of the pieces. We tend to go for lots of dresses and rompers, plus classic colors with pops of brights. Also, we love a good accessory, and have learned to invest more money in head wraps or scarves, since we know these pieces will last longer. Some of our favorite shops for accessories are
Jameson Monroe
,
Willow Crowns
, &
Sadie Sky Boutique
.
I thought I would round-up a few of our favorite girl and boy pieces, all can be currently found online and are from BabyGap and H&M (two of our favorite, favorite places to shop for mini & mama clothes!).
AND for a few fun fashion pictures of Waverly Maye lately, summer is one of our favorite times for fashion and we are definitely taking advantage!
Thank you to Ashley for having us, we feel lucky to be a part of this series!
XOXO


Am I right? doesn't her sweet little just have the best clothes!! I have started buying bigger now after following this gal for a while!!
♥ Ashley