Hey lovely ladies!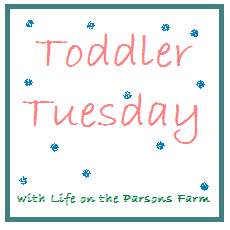 I am so pleased to be posting for my own series again this week! I truly have learned so much from all you mamas out there who have posted on this topic. Since Ellie is a new toddler this topic is near and dear to my heart!
PS. The
winner
of Freshly Picked Moccs has been chosen! Was is you?
I thought I would talk a little bit about toddler meals and eating today. While I don't have a whole lot of experience on the subject I have learned a lot since girlfriend went mainly on solids.
At first I made most of Ellie's first foods with the exception of rice cereal and fruits. I just steamed the organic vegetables and then puréed them with my hand blender and strained them through a sieve when she was really little and then as she got more used to foods I skipped the straining part.
Since Ellie has come off the formula we are more dependent on "solid" foods. Pouches are an awesome snack for her and many have several ingredients in them like amaranth or chia. Ellie loves these and it's a great way to get a mix of fruits, veggies, and grains in one simple pouch.
I have a diverse pallet and am hoping that Ellie will too. I can help foster her love for different foods and textures by feeding her the same meals that Thomas and I eat. She definitely has preferences of things she likes and things she dislikes. Ellie loves veggies and most fruits (hold the tomatoes) and will gobble those options up first before going to dairy, grains or meats (her least favorite).
For lunch she had grapes, pasta, fishy crackers and string cheese. You can bet the grapes were the first things she ate!
I am loving this stage of toddlerhood. But would love some advice on getting her to use utensils!! Let me know your tips and tricks in the comments section!!
♥ Ashley
Do you love this series? Do you have a toddler and advice or stories to tell? I would love to feature you on this series!! Just let me know in the comments below or send me an email and I will get you scheduled!!