Ladies! I cannot express enough how much I am loving this series!! I have the opportunity to once again post on this subject and I have to say at the moment this is my favorite topic!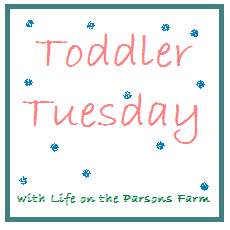 Now that Labor Day is over I can officially consider it Fall and I am so excited. Here in the PNW School is starting and what better way to kick off "back to school" than with an awesome giveaway?
Make sure your toddler is outfitted like the stars with a pair of
Freshly Picked Moccasins
!!
I am sad to see Summer go but as we made the financially strapping decision I am staying home with Ellie for the foreseeable future!! I am so excited but still need figure out some way to earn an income to help our family (especially since we are planning to adopt again!)




I wanted to talk to you about shoes for Toddlers.
As many of you know, the Toddler age is when walking is a new skill and one that our little's almost insist on doing all the time (whether we want them to or not!). Sometimes tantrums occur when we don't let them walk around.


Through my research and conversations with our doctor barefoot really is best for balance and correct walking form to develop. While many of the shoes on the market and the stores I frequently shop in sell hard soled shoes there is a multitude of soft soled shoes that can be found through shops on IG and Etsy.


Freshly Picked is probably a company that you have heard of. Susan is the brains behind the brand and she was even featured on Shark Tank last year for her adorable moccasins. I have to tell you that not only are these shoes functional but they are totally cute to boot! They are made out of quality leather that is so soft and so is the sole! They really help to protect your little ones feet when walking around outside, in the mall, at the park or even in the grocery store! One of my favorite thing about these moccs is how your little one's footprint is formed after just a few uses on the soles! Just adorable.


Ellie really started to walk while we were on our trip to Scotland and Ireland and these moccs were a life saver! I knew her feet were protected from anything that could hurt the soles of her feet as well as keep them clean! We got so many compliments from locals about her shoes (and still do back in the states!) and I just had a blast telling people about them!! Ellie loves her shoes and carries them all around the house. She gets super excited when I pull them out and say "let's put on your shoes" because she knows we are going for an adventure outside - and boy does she love to be outside exploring!!


(exploring the Irish countryside)
I have become obsessed with these moccs and they are my preferred shoe for Ellie to wear. She seems to be much more sturdy in these than any other shoe we own. I love the colors and how Susan comes up with seasonal prints as well! I mean can we please talk about these adorable Watermelon ones?
Because I love these moccs so much and Susan is so awesome I am hosting a giveaway of one pair of FP moccs to one lucky winner (color of your choice)!!!
*Disclaimer: this giveaway is only open to US residents and cannot have won a pair of these moccs in the past 60 days.
♥ Ashley
Do you love this series as much as I do? Have a toddler and a topic you would like to share? I would love to have you write a guest post and be a part of this series! Just send me an email or leave a comment and I will get you on the calendar!
id="rc-94d335a23" class="rafl" href="http
://www.rafflecopter.com/rafl/display/94d335a23/
" rel="nofollow">a Rafflecopter giveaway
a Rafflecopter giveaway