I have learned a lot about Infertility over the past five years.
First of all I learned that its real, like really real and it sort of punches you in the face and that sucks. Hard core.
Before I learned that I was infertile
(oh God that sounds awful)
I never would have given pregnancy any thought. I remember when friends got married and like a year would go by and I wondered
(gasp I might have even asked)
"When are they going to have children?" It was just a normal turn of events right? You get married, you have children (and a dog), end of discussion. Not ever realizing that there was a medical reason for why they don't or aren't having children. Looking back now I wish I could apologize for being so "unthoughtful". I know better now.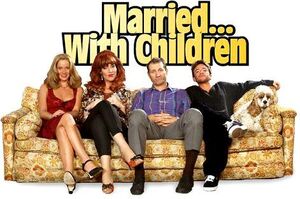 via
After being diagnosed with Infertility and experiencing nearly 35 cycles with no baby to show for, I have a different view and understanding of the whole thing.
via
I have learned "what NOT to say" to a couple who is dealing with Infertility or who has chosen to adopt because of Infertility and their desire to become parents and have a family.
1. "When are you going to have kids?" - well if it were up to me we would already have 4, thanks for asking. This seems like an innocent question, which it probably is but just don't ask it. Couples will have children when they do.


2. "Maybe if you just relax you will get pregnant" - oh can you relax when what your heart desires isn't happening? This is probably the most unrealistic comment and disheartening thing you can say. I mean if it were really that easy - then infertility wouldn't exist.


3. "I have a friend that struggled to get pregnant and they went on a vacation and got pregnant" - yeah been on lots of vacations and still no baby. Just because you are in a new place or having a new experience doesn't mean anything. I am not sure how this comment is supposed to help - unless you are offering them an all expenses paid vacation.


4. "I bet once you adopt a baby you will get pregnant" - 8 1/2 months after bringing our daughter home I still have not gotten a viable pregnancy. Just because you adopt a baby doesn't all of a sudden mean that your hormones and ovaries figure it out.


5. "I have a friend who got pregnant after they decided to adopt" - see above. Not sure how this is supposed to help me and my infertility circumstances.


6. "Remember how so & so were struggling? Well they just got pregnant!" - ok, congratulations? how is that supposed to be comforting to me? If anything this just reminds the individual that they cannot reproduce. Not comforting - actually its probably the opposite.


7. "At least you have your adopted child" - I love my adopted child. I still would love to carry my own biological child, experience pregnancy, and see what my husband and I look like in our child. This in no way replaces the losses of a miscarriage or the inability to reproduce.
via
I also cannot, I repeat CANNOT stand it when pregnant ladies complain about their nausea, sore and swollen feet, that they can't see their feet, wish they could have sushi or a cold beer, or that they are tired. What I would give to trade places.
Another thing that cuts deep are all of the pregnancy announcements. Its just another reminder of how my body has once again failed me. Yes I am happy for you but the news stings, regardless if I know your story or not I can't help but get jealous. And sometimes I cry myself to sleep over it. I wish it wasn't this way but that is my reality.
I know that my experience may be different than yours. But this is my story and my feelings. What I have learned about Infertility is to tread lightly. I know that people mean well but mostly just don't know what to say. That's okay. But speaking from experience, I would just like you to say "I am so sorry" or "I will/am praying for you".
♥ Ashley