Happy Monday!!
I hope y'all had the best weekend! Mine was a blast!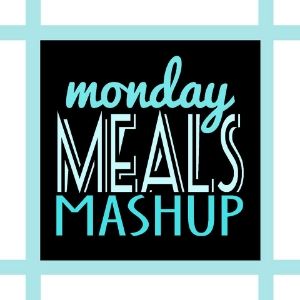 Thomas and his dad made a last minute trip to Ellensburg to go fishing on the river this weekend so I got to Single Mom is up! Before he left though we stopped by the play space at our local mall and Ellie had the best time! The whole play area is designed for little shorties, the floor is cushioned and all the jungle animals/climbing toys are soft and squishy! Ellie had fun on the slide and we could barely get her off it!!
Saturday was a big day! We headed up north to Snohomish to a flea market called "The Barn" with my MIL, Deanna. It was super fun and lots of eye candy but a lot of the vendors were pretty pricey. I came home with a vintage glass door knob for Ellie's room. Since we were in the area we decided to shop around our favorite town. Ellie got lots of compliments on her new
cowboy boots
(target for the win!) and we had fun twinning the day away!
After our shopping trip we headed over to my BILs to celebrate my SILs birthday! Ellie had a blast with her cousins an loved playing with all their big girl toys - play vacuum, playhouse and slide! Happy Birthday Auntie!
Sunday we laid low, attended church and then back home for farm chores, house cleaning and laundry!
Here is what's cookin' this week on the farm:
Monday: Greek salad is still calling my name since we have some Feta Cheese left over. I was watching Barefoot Contessa this weekend and she mentioned her
Greek Panzanella
so that is what we are trying this week!!
Tuesday: A few years ago I got the
Dinner at Home
cookbook from Martha Stewart. I decided that I would try to cook something from this book each week and this is what I picked. Pancetta Cheeseburgers! I will let you know if they are worth trying.
Wednesday: for our Engagement Party we received the
Bride and Groom
cookbook. I thought I would try out a recipe from here this week as well - since I am always looking for a new Pasta recipe the BowTie with asparagus and sun dried tomatoes stuck out. Here's to hoping its a good one!
Thursday: Taco Salad has been calling my name and this
recipe
is too good to pass up!
Friday: Lets go out for dinner. We need to make sure that we continue to expose Ellie to eating out and she is so well behaved that we need to make sure we continue this trend!!
Saturday: Since Thomas made a last minute decision to head to the river for some fishing this meal didn't happen last week so it's on the menu again!
Sunday: after all that chicken its time for some good old steak! YUM
What are you cooking up this week? I would love to know!