Hey there ladies!
Just coming off of our wonderful Spring Break. We didn't have a chance to meal plan for this week yet but I wanted to share a recipe that we had a few weeks ago!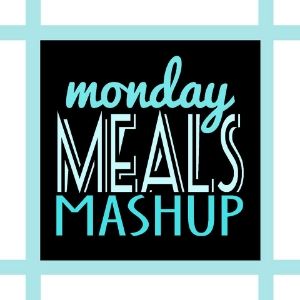 Buffalo Chicken Salad with Blue Cheese Dressing:
adapted from The Pioneer Woman
Ingredients:
For the Chicken Bites
1 c All-purpose flour

1 tbsp Cornstarch

1 tsp Salt

12 oz Beer (about one bottle)

2 lb boneless Chicken Breast, cut into cubes
For the Buffalo Sauce
1 c Butter

12 oz Cayenne Pepper sauce (about one bottle)

3 to 4 dashes Hot Sauce

3 to 4 dashes Worcestershire Sauce
Directions:
1. Heat 3 to 4 inches of oil in a heavy pot over medium-high heat to at least 350 degrees. Also preheat your oven to 325 degrees.
2. Meanwhile, combine the flour, cornstarch, and salt in a medium bowl. Whisk in the beer, adding a little at a time until the batter is somewhat thin, but still thick enough to coat the chicken. (I found using around 3/4 of the beer made a better batter mixture but it's pretty much all up to you).
3. Add chicken to the batter and toss them around then lift them out of the batter and carefully lower them into the hot oil. (I used tongs, but a slotted spoon might have been better)
4. Fry the chicken in batches until it's a deep golden brown, around 3 to 4 minutes. Remove to a paper towel-lined pan to drain.
5. To make the sauce, combine the butter, cayenne pepper sauce, hot sauce, and Worcestershire in a saucepan over medium heat. Melt it together, whisking to combine.
6. Transfer the chicken to a large bowl and pour on the sauce, toss the chicken to coat.
7. Transfer the coated chicken onto the pan and bake for 5 to 10 minutes to seal in the sauce. (Don't add extra sauce - it makes the chicken too saturated and the breeding comes off)
Ingredients:
For the Blue Cheese Dressing
1/2 cup mayo
1/4 cup buttermilk
1/4 cup sour cream
2-3 dashes of Worcestershire sauce
1/3 cup blue cheese crumbles
salt and pepper to taste
Directions:
1. To a bowl add the mayo, milk, sour cream and Worcestershire, and stir until combined.
2. Stir in the blue cheese and add salt and pepper to taste.
And then we just added some romaine lettuce, tomatoes, avocados, and sunflower seeds. Let me tell you that this was SO SO yummy!!
Please check out
Susie's
post this week for more inspiration!! And as usual please link up a recipe or weekly menu on the widget below!!
♥ Ashley