Hey ladies! One of the reasons i decided I wanted to do a linkup on Mondays was to give myself something to look forward to on our first day back at work for the week!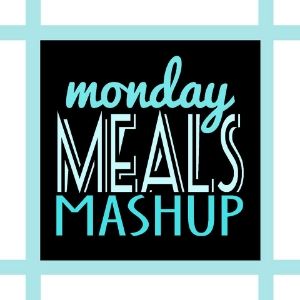 I have joined forces with one of my dear friends Susie from
The Allison Wonderland
. We went to school together (jr high, high school and college) but really became better friends through blogging!! Not only is she a great writer (who can convey her humor so well) but she is also an awesome photographer!!! She actually did our 3 month family photo shoot with Ellie and are figuring out a date for Ellie's one year photos!
So if you haven't already you need to grab a cup of coffee and stop by her blog for some good belly laughing reading. Oh and to see what she's cooking up this week!
On to our kitchen this week here is what's happening:
If you remember we had Thanksgiving in April last night and have a bunch of leftovers. So I am making this week a smart one by using what we have to keep costs (and grocery store visits) to the minimum.
Monday: I am going to make a turkey casserole. This one DOES NOT have noodles in it so I know that Thomas (and myself) will eat it. It's a recipe if my moms and I have to try and make it from memory. No worries I'll post the recipe once I have it handled!
Tuesday: the weather is supposed to be phenomenal here in the PNW this week so we are getting our grill on. Some BBQ chicken and stuffing cakes made out of leftover stuffing (if there is any....)
Wednesday: using the grill again for some steak. I'm using some leftover mashed potatoes and making them into pancakes for our side!!
Thursday: it's time for something light on the menu (and a little different) since we have been knee deep in thanksgiving food with temps in the high 70's so we are going to have a nice salad.
Friday: enough with the kitchen already!! We're heading out for someone else to cook for us and to work on Ellie's table and restaurant manners. Can never start them too young!
Saturday: Thomas has a Seattle Sounders soccer game in the evening so we are eating on our own tonight. I'll probably have cookies or something. I kid I kid! I'll take advantage of his absence and have some pasta!
Sunday: let's soup it up!! Not sure what kind but you can bet your bottom dollar it's gonna be goodness!!
What's cookin' in your kitchen this week? We would love to know so link on up below!!