Okay ladies. I have really enjoyed doing this meal planning each week. It has really helped me to relax in the evenings because I don't have to "come up" with what we should have for dinner. Who knows why it took me so long. But it can be daunting making it up week after week, so I really like having Thomas input otherwise I am our of ideas when I get to Wednesday (considering I start on Monday that's embarrassing)!!!!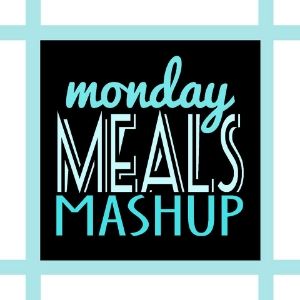 So Thomas and I usually have a powwow on Sunday nights to get our menu figured out!!! I love getting his input so that I know he is going to like what we are having!
Monday we are having
Chicken Paillard
. It is so good and easy!
Tuesday we are going to have some sort of pasta, I am craving Pesto so we are probably going to go that route.
Wednesday I am going to MOPS so I am having dinner there and Thomas is on his own!
Thursday we still have that lasagna in the freezer and we are going to eat it darnit!!
Friday, steak is sounding pretty good to me. We like the thin cut Ribeye and I just sear it on the stovetop for about 2 minutes each side! So simple and good!
Saturday we are going out to dinner!! not sure where but its going to be good
Sunday still having Soup Sundays!! Yum!
My dear friend
Susie
and I are embarking on a weekly recipe or menu link up - Monday Meals Mashup!! We so hope you join us and link up and as our button to your post!! We are launching our link up today!! So please join us an link up!!
♥ Ashley
---
You are next...

Click here to enter
This list will close in 4 days, 14 hrs, 24 min (3/28/2014 11:59 PM North America - Pacific Standard Time)