Hey there ladies!! It's Monday so that means it's time for another week of the Monday Meals Mashup linkup with me and
Susie "The Allison Wonderland"
!!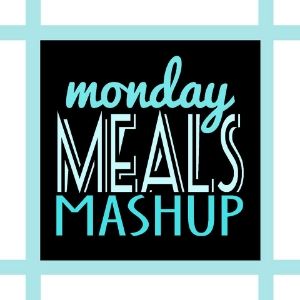 Sometimes it's hard to come up with meal ideas or to plan out for an entire week. What we are hoping for is for this to help you in your meal planning. This is something that is rather new to me sort of a New Years resolution if you will.
Here's what's on the menu this week!
Monday: we still have that lasagna so we need to finish that up.
Tuesday: Indian food sounds so good right now so were going to get the simmer sauce at the store and then add in chicken, peppers, and mushrooms along with some spicy stuff, serve it up with some rice and naan. Yum!
Wednesday: we didn't get our steak on last week so I'm thinking this will be good with some sautéed green beans and bread. We love our bread on this farm!
Thursday: Thomas has been asking for pizza like crazy so in finally going to get my act together an make some pizza dough get the fixin's and have ourselves some homemade pizza up on this farm!!
Friday: it's time to get out of the kitchen and let someone else do the cooking!! Out to dinner we go, not sure where yet but probably Red Robin.
Saturday: we are celebrating our sweet nieces 5th birthday so we're going to have some cake too!
Sunday: soup! Probably some sort of chicken soup not sure what's calling my name but I will get it figured out!!
Susie
and I would love to know what's on your menu this week or get some recipe inspirations so please linkup below!!
♥ Ashley
---
You are next...

Click here to enter
This list will close in 6 days, 11 hrs, 27 min (4/6/2014 11:59 PM North America - Pacific Standard Time)