Have you entered my giveaway yet for a $20 shop credit to Sweet T Baby Boutique? If not go
here
to enter!!!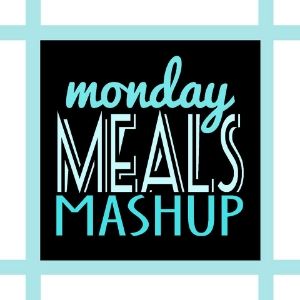 I can't believe we are in Ellie's birth week already! I feel like we just brought her home. I can tell you that she is SO much more fun now with how alert, active and communicative she is! I just adore her!
Its time for another Monday Meals Mashup so here is what's cookin on the farm this week!
Monday: leftovers from the OG last Friday


Tuesday: chicken and green beans. Not sure what type of chicken we are going to have, either baked or paillard, although I would like to try something new and different we will just have to wait and see how motivated I get!


Wednesday: It's Ellie's first birthday! We are spending the day making it special for her and then heading out to dinner to celebrate. We are going to the the Spaghetti Factory and I cannot wait!


Thursday: BBQ. It's supposed to be nice out so we need to make sure we take advantage of it.


Friday: Since we are going out on Wednesday for E's birthday we are going to stay in and have some grilled steaks and a salad on the side!


Saturday: Greek food has been calling my name lately so I am going to try and come up with something. I am going to make Tzatziki sauce and maybe a homemade hummus. Not sure what else.


Sunday: Soup. simple and easy and always a crowd pleaser!
make sure you hop on over to
Susie's Blog
to get more inspiration for the kitchen!!
be sure to add the linkup button to your blog and linkup below!
♥ Ashley